For marketing managers and business owners, a negative review can hurt, emotionally and financially. But this doesn't always mean you're doing something wrong, or that you should immediately lash out.
The fact is, negative reviews are inevitable. But there are simple ways of dealing with them that will actually have a positive impact on your business.
Firstly, take a breath
Let's assume you're monitoring reviews across all platforms – e.g. Yelp, Google, Amazon, TripAdvisor, or your social media channels. You're getting heaps of positive reviews and using a tool like Repuso to display them on your website which is great. When you see a negative review pop up however, your first instinct might be to respond impulsively.
Don't worry, this is natural. But it's better to stop, take a step back and really read the review. You need to determine what kind of comments you're actually dealing with.
Did the customer legitimately have a bad experience?
Is your product just not right for the customer?
Is the customer simply being an online bully or jerk?
What you're looking for is the heart of the problem. When you identity this, then you can respond in the appropriate way, even if this means taking the conversation offline.
Respond swiftly
If your critic deserves a response (and most of them do), it's important to respond to the issue as quickly as possible, and to never remove the review.
Here are some general tips to keep in mind:
Keep it polite, professional and straightforward.
Show empathy and thank them for their response.
Look for the positive in the negative – if there is one.
Get straight to the point and only address real concerns.
Apologise if necessary, but don't cave in if the problem wasn't your fault.
Should you reply publicly or privately? On one hand, replying publicly gives you a great opportunity to put your customer service skills on display, as well as stand out from the competition. People take note of the companies that respond to negative reviews.
In fact, according to survey by BrightLocal, 85% of customers trust online reviews as much as personal recommendations. And a Harvard Business Review study found a 12% increase in the number of reviews and higher review ratings after companies started replying.
On the other hand, responding privately can help the reviewer feel completely heard. It gives you the opportunity to really connect with the customer, or take a really aggressive person out of the limelight.
Resolve the issue
It's one thing to listen and respond to negative reviews. But the end game should be to resolve the issue. This means taking extra steps to make proper progress.
Should you be offering a refund or discount?
Is there any useful information you can give the customer?
What steps can the customer take to fix the problem?
Is an apology or private message sufficient enough?
The bottom line is, it's important to come up with a solution. You might even need to get a second opinion from a colleague, or if you're out of ideas, ask the customer what you can do to make things right.
Ramp up the positive reviews
Sometimes the best defence is a good offence. If you get a negative review, it helps to get a few more positive reviews to drown it out.
From asking and pushing for responses, to using creative hacks and offering incentives, there are many ways to generate positive reviews. And there are many tools out there than can help you monitor, manage and encourage more positive responses.
Every positive review takes the sting out of a negative one, and helps you build up trust in potential customers. – plus they will build the number of reviews you can then push out into your marketing and website through tools such as Repuso.
Learn from the experience
What do the negative reviews really say about your business? Do they point to genuine issues that need to be addressed?
While some negative reviews don't reflect the quality of your product or services, some do. So it's best to take each review seriously, and determine whether or not you need to change things up.
This might mean altering the content on your product pages, retraining staff to enhance their customer service skills, or discontinuing a product or service that just isn't working.
The takeaway
Negative reviews happen. And just like in life, you can't please everyone. But it's how you deal with them that can make all the difference.
With the right strategies and tools, you can turn negative reviews into positive business outcomes, simply by approaching each one as an opportunity to learn and develop.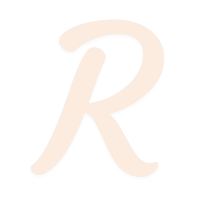 Duncan Jones leads growth marketing at digital agency, Web Profits, and has seen first hand across small businesses in all industries the effect that positive reviews can.